Keep Your Guest's Phones Away During Your Wedding Ceremony
June 20, 2022
How do you keep your guest's phones away during your wedding ceremony in an age where having a phone automatically makes you a photographer?
Is your biggest nightmare that your great aunt will step into the aisle with her new iPhone to capture your first kiss and block your wedding photographer's window? Or is that just my nightmare? Whether it is a bride or wedding photographer's nightmare, it is something that needs to be addressed. So.
How DO you keep your invitee's devices away during your wedding ceremony?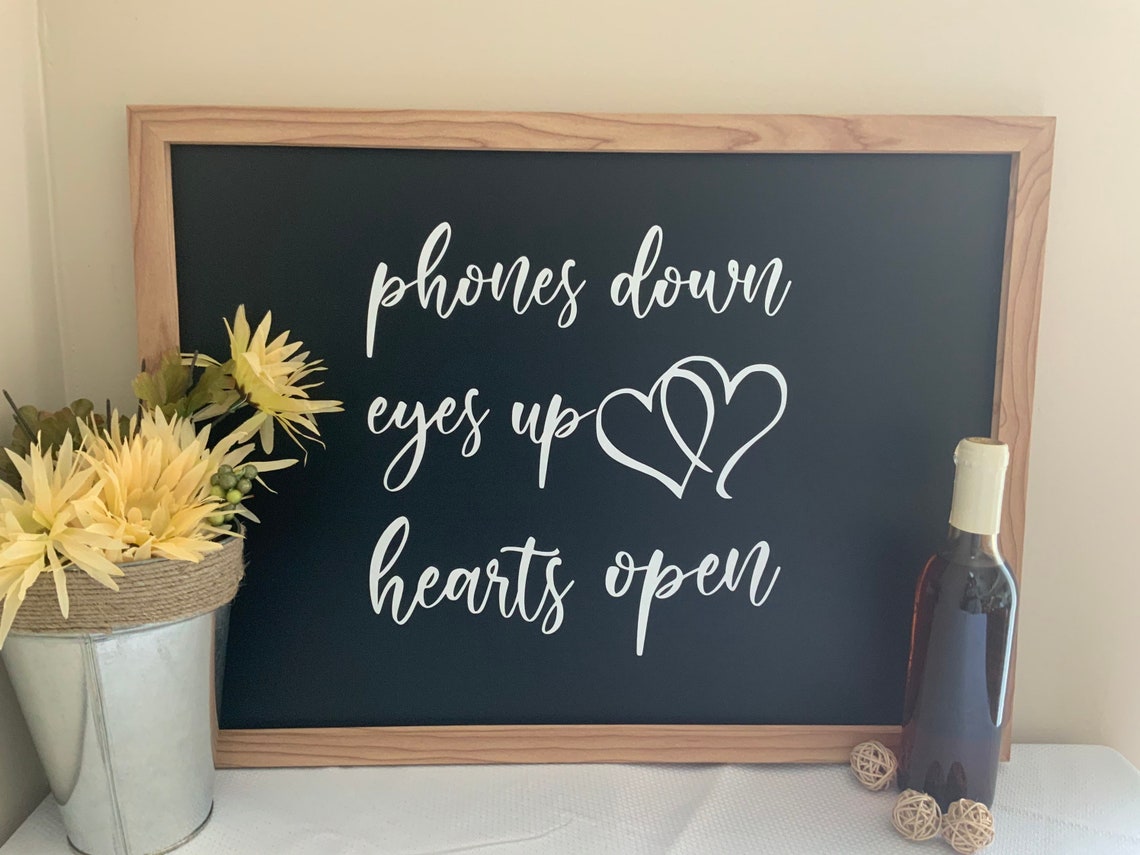 THE WAYS:
SIGNS: as your guests enter the seating area, a well-designed request can be placed. You can find this one here.
ANNOUNCEMENTS: It is completely appropriate for the officiant to announce this before the ceremony begins.
PROGRAMS: This can be an easy line to add if you are passing programs out to guests.
AISLE PHONE BOWL: It may sound extreme but if you have a family or that one aunt that feels the need to be in charge of things, this can help easy your mind and reinforce the boundaries you need to relax on your day.
The reality is this day is about you and your person. You have hired a professional to do the moment capturing. You have poured your sweat, time and tears into planning your wedding. It is not an outlandish request to ask your guests to keep their phones away during your wedding ceremony. Let your wedding photographer do their job and your guests do theirs: celebrate your day. 
If you have any other ideas, drop them in the comments below!!
If you want to work with me, you can find me here!! I work in the Smoky Mountains, and travel across the United States to cultivate magical memories.